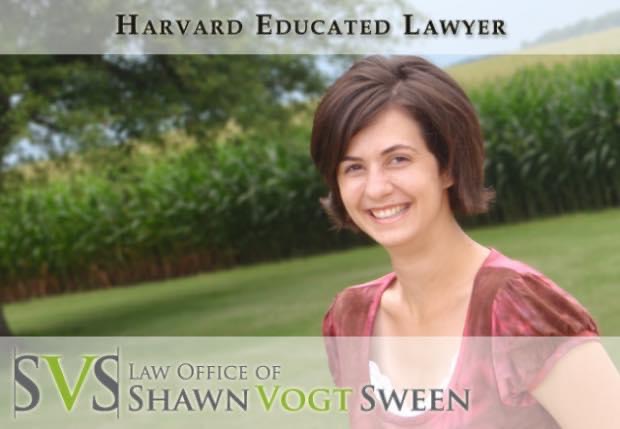 Spring Valley Area Chamber Business Spotlight:
Law Office of Shawn Vogt Sween, LLC
When were you established?
2010
What services are offered?
Real Estate Closings and Title Services, Estate Planning, Wills and Trusts, Probate, Business Law
What do you want people to know about your business?
Our firm commits to these core values:
Your story matters. We listen and care.
Problems can be solved together.
We are called to share our gifts with our community.
We are all individuals whose lives and purposes matter.
We care deeply about a thriving rural Minnesota, and its communities, businesses, and residents.
How many employees?
4
What do you like about having a business in Spring Valley?
I am fortunate to live in rural Spring Valley and serve Spring Valley residents for their legal needs for the past 13 years. It's a thriving community full of interesting people doing sophisticated work.
Fun fact about your business?
We're locally born, raised, and educated. I went to school in Grand Meadow and Hamline University before graduating from Harvard Law. Big city life held no candle to the lure of rural Minnesota. We moved back 13 years ago to raise our five kids. It's an honor every single day to help rural Minnesotans and farmers with their legal needs.