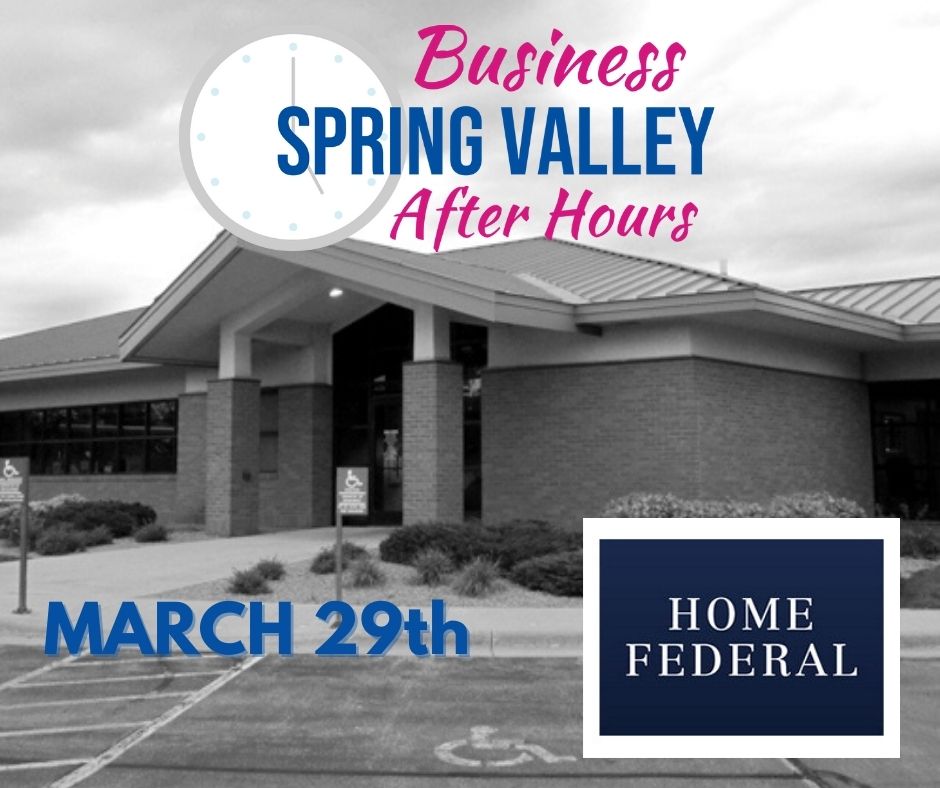 Spring Valley Business After Hours
Spring Valley Business After Hours returns Wednesday, March 29th and will be hosted at Home Federal of Spring Valley!
This new event invites business leaders far and wide into an environment where professionals and companies can come together to seek new business relationships and enhance existing ones. Each quarter this event will be hosted by one of our many great Spring Valley Chamber businesses.
The event will take place from 5PM until 7 PM.
Come enjoy a relaxed environment all while networking with other business leaders. There will be hors d'oeuvres available as well as gift baskets that will be raffled off. Be sure to bring your business cards!!